---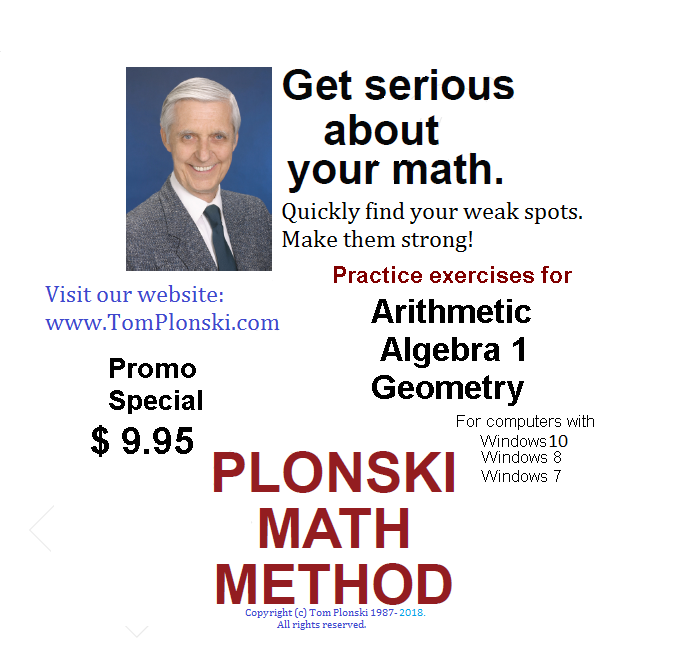 ---
Prep for
CAHSEE CBEST CHSPE CSET
GED GMAT PSAT SAT
College Entrance Exams
Build speed and understanding.


---

To order by telephone:
phone 1-760-702-2962

Leave your phone number
on the answering machine.
We will return your call.

Telephone calls are returned
in the order they are received.
You will save long-distance charges
because we will return your call.



To purchase a CD by mail

1. mail your name and address
2. $9.95 in check or money order.
(Payable to Tom Plonski)
3. Include your e-mail address if you have one.

to:
Tom Plonski
80-817 Hayleigh Court
Indio, CA 92201



---